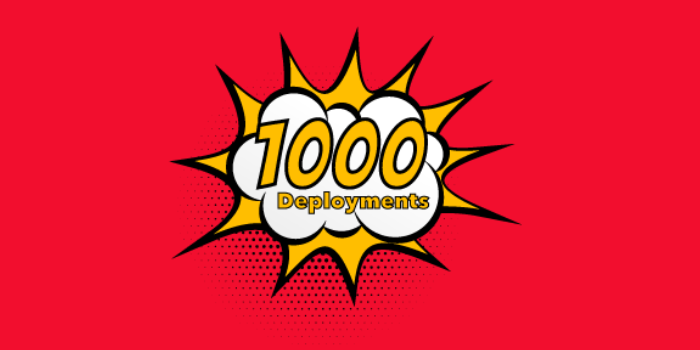 Burlington, MA, July 26, 2022 – Daymark Solutions, a leading provider of information technology solutions, today announced that it has completed its 1,000th complex client deployment. The milestone was largely driven by Daymark's enterprise cloud services expertise.
Daymark is a Tier 1 Microsoft Cloud Service Provider and holds 50 Microsoft certifications and competencies. The significant investments made in Microsoft's Azure cloud platform, Office 365, Microsoft 365 and Microsoft 365 Government Community Cloud (GCC and GCC High), together with decades of data center experience, have enabled Daymark to help clients navigate the complexities of today's hybrid IT environments.
"We are proud to have reached this milestone," said Brian Casey, Daymark General Manager and COO. "Our deep expertise in cloud assessment, architecture, implementation and migration services mitigates operational challenges for our clients. We design solutions that provide the consistent security, performance and management that today's businesses need both on-prem and in the cloud."
Daymark is also a Microsoft Licensing Partner for Microsoft 365 Government Community Cloud (GCC), GCC High and Azure Government. GCC and GCC High are secure platforms designed for U.S. federal, state, and local governments, as well as for organizations that deal with government data that falls under strict regulatory requirements. GCC and GCC High enable Defense Industrial Base (DIB) organizations to meet compliance requirements such as the Cybersecurity Maturity Model Certification 2.0 (CMMC). Daymark is among a select group of resellers authorized to license GCC High and Azure Government for businesses with 500 seats or less.
About Daymark Solutions
Daymark Solutions is an experienced technology integration and solutions provider that helps organizations throughout North America effectively architect, implement, and deploy customized solutions to help their clients grow and scale their IT infrastructure. Specializing in data center infrastructure and cloud solutions, Daymark's unique combination of in-depth technical knowledge, extensive experience, and proven methodologies enable its clients to successfully address even the most difficult technology challenges. For more information, call 781-359-3000 or visit www.daymarksi.com.