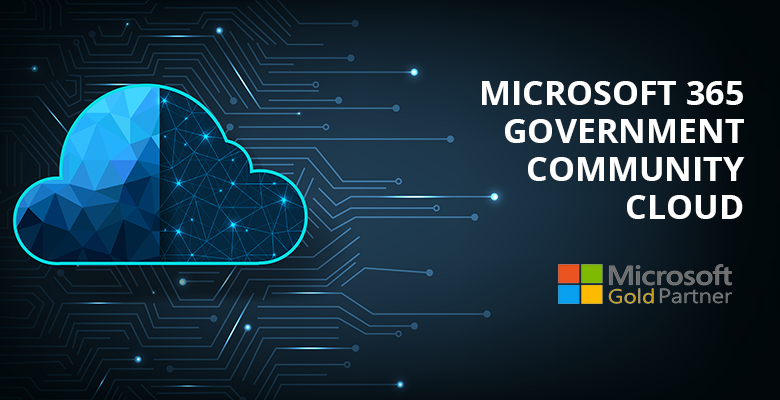 GCC and GCC High Help Governments Comply with Security Requirements
Burlington, MA, September 9, 2021 - Daymark Solutions, a leading provider of information technology solutions, today announced that it is a Microsoft Licensing Partner for Microsoft 365 Government Community Cloud (GCC) and GCC High. GCC and GCC High are secure platforms designed for U.S. federal, state, local, and government bodies as well as for organizations that deal with government data that falls under strict regulatory requirements.
GCC and GCC High provide productivity, security, and mobility cloud software capabilities tailored for U.S. government agencies and contractors that hold controlled, unclassified information. The features are delivered through unique environments that meet the most stringent of compliance requirements, and match the capabilities of Microsoft commercial cloud enterprise offerings as closely as possible.
"GCC addresses many of the regulatory compliance mandates government organizations who want to leverage the cloud first," said Brian Casey, General Manager and Chief Operating Officer at Daymark. "We are pleased to be able to extend our deep expertise in Azure and Microsoft 365 to this important market."
Deploying GCC and GCC High enables Defense Industrial Base (DIB) organizations to meet compliance requirements of CMMC (Cybersecurity Maturity Model Certification) and ITAR (International Traffic in Arms Regulations) to ensure these organizations meet government controls for CUI (Controlled Unclassified Information and FCI (Federal Contract Information) which are further defined by NIST 800-171 and NIST 800-53.
About Daymark Solutions
Daymark Solutions is an experienced technology integration and solutions provider that helps organizations throughout New England effectively architect, implement, and deploy customized solutions to help their clients grow and scale their IT infrastructure. Specializing in data center infrastructure, data protection, virtualization, cloud and support services, Daymark's unique combination of in-depth technical knowledge, extensive experience, and proven methodologies enable its clients to successfully address even the most difficult technology challenges. For more information, call 781-359-3000 or visit www.daymarksi.com.