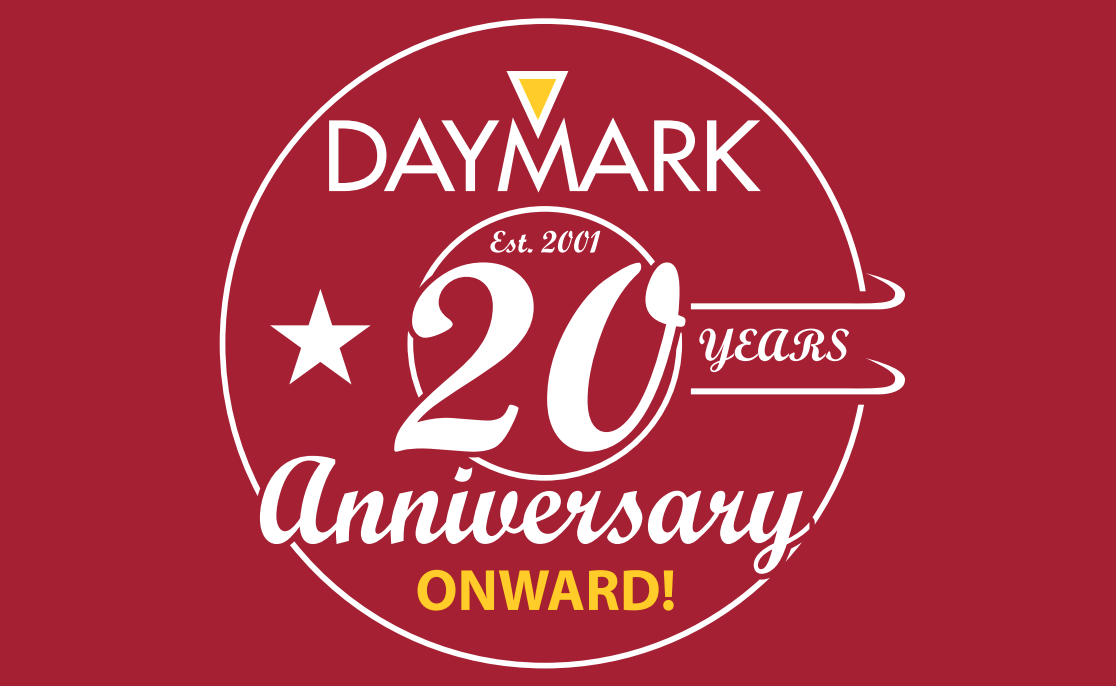 Burlington, MA, February 2, 2021 - Daymark Solutions, a leading provider of information technology solutions, celebrates its 20th anniversary this year. Founded in 2001 focused on helping customers with backup and storage problems, Daymark has grown to be an experienced technology integration and cloud service provider with over 800 complex deployments both on-premises and in the cloud.
A lot has changed during Daymark's 20 years of supporting enterprise customers. Back in 2001, virtualization was just starting to gain momentum and the data protection / storage technologies that were implemented required significant investments in time and training to architect and deploy correctly. Modernization of on-premises infrastructure, virtualization, automation and cloud have all contributed to transforming the technology landscape at a pace which would have been inconceivable only few a years ago. Through it all Daymark has evolved, staying ahead of the technology curve, investing in technical training and certifications, and listening to customers' pain points.
"We've come a long way over the past 20 years, continually evolving our depth of technical expertise," said Brian Casey, Daymark General Manager and Chief Operating Officer. "The one constant has been our commitment to solving our clients' greatest challenges. It has been a fulfilling and rewarding experience built on a great team, loyal customers, and key technology partners. Our business today is stronger than ever and well positioned for continued growth."
"I am humbled by the support we have received from our employees, customers and the partner community. It has been quite a journey," said Tim Donovan, Daymark President. "We are very excited about what lies ahead for 2021 as we move on from COVID-19 and get back to 'normal life' and we hope to host a celebration with everyone who helped us achieve this big milestone. I would like to express my sincere gratitude to all those who contributed to our success, thank you for making this such a wonderful voyage."
"We are extremely proud of achieving two decades of excellence," added Casey. "Our deepest appreciation goes out to our Daymark team and their families for all that they have done to enable our success."
About Daymark Solutions
Daymark Solutions is an experienced technology integration and solutions provider that helps organizations throughout New England effectively architect, implement, and deploy customized solutions to help their clients grow and scale their IT infrastructure. Specializing in data center infrastructure, data protection, virtualization, cloud and support services, Daymark's unique combination of in-depth technical knowledge, extensive experience, and proven methodologies enable its clients to successfully address even the most difficult technology challenges. For more information, call 781-359-3000 or visit www.daymarksi.com.