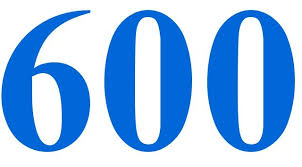 Milestone Reflects Daymark's Technical Expertise and Customer Commitment
Lexington, MA, August 25, 2016 – Daymark Solutions, a leading provider of information technology solutions, announced today that it has completed its 600th customer integration. For the last 15 years, Daymark has been solving complex IT challenges for businesses across a wide range of industries including healthcare, financial services, life sciences, and energy and utilities.
"This milestone reflects not only our continued success, but more importantly, our ability to quickly adapt to rapid change and disruptive technologies." said Brian Casey, General Manager and COO at Daymark. "Our customers are under intense pressure to quickly deliver services to the business amid skyrocketing data growth, evolving security and compliance mandates, as well as budget and resource constraints. Our cloud and managed services offerings have contributed greatly to our reaching this new milestone, enabling our clients a cost-effective way to meet these business demands."
Tim Donovan, President at Daymark, agrees. "Limited IT resources prevent businesses from innovation. Our Daymark technical consultants take the pressure off IT, becoming an extension of their internal team and freeing them to focus on strategic initiatives. They know we are trained and experienced with the latest technologies and make vendor-neutral technology recommendations to improve business outcomes, mitigate risk, and preserve existing investments whenever possible to keep costs under control."
Daymark technical consultants hold more than 350 technical certifications across a wide range of technologies and leading vendors. "Ongoing training for our technical team is a top priority," stated Casey. "These certifications, along with our real-world experiences and close partnerships with the leading technology vendors, equip our team to successfully design, deliver and support even the most complex projects."
About Daymark Solutions, Inc.
Daymark Solutions is an experienced technology integration and solutions provider that helps organizations throughout New England effectively architect, implement, and deploy customized solutions to help their clients grow and scale their IT infrastructure. Specializing in data center infrastructure, data protection, virtualization, cloud and managed services, Daymark's unique combination of in-depth technical knowledge, extensive experience, and proven methodologies enable its clients to successfully address even the most difficult technology challenges. For more information, call 781-359-3000 or visit www.daymarksi.com.