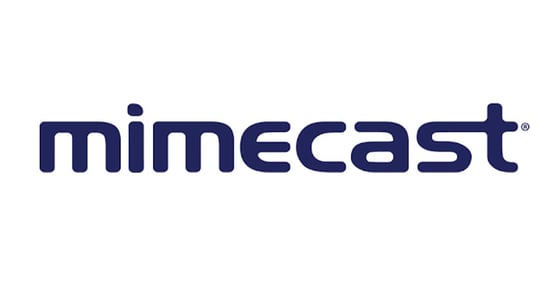 Lexington, MA, January 7, 2020 – Daymark Solutions, a leading provider of information technology solutions, today announced that its Chief Operating Officer and General Manager, Brian Casey, has joined the Partner Advisory Council of Mimecast - a leading email and data security company.
Casey joins a select group of industry leaders that work together to ensure data is safe from cybercrime. The 15-member Advisory Council meets bi-annually to strategize on ways to enhance cyber resiliency. Topics discussed include actionable threat intelligence, cloud cybersecurity, advanced remediation techniques, internal threats and more.
"Email continues to be the primary vehicle for business communications," said Casey. "Our clients need assurance that their email is secure, compliant and resilient against malware, social engineering, and unintentional mishaps from employees. As a Mimecast customer ourselves, we've seen firsthand the value of Mimecast solutions."
About Mimecast
Mimecast is a cybersecurity and compliance provider that helps thousands of organizations worldwide make email safer, restore trust and strengthen cyber resilience. Mimecast's expanded cloud suite enables organizations to implement a comprehensive cyber resilience strategy. From email and web security, archive and data protection, to awareness training, uptime assurance and more, Mimecast helps organizations stand strong in the face of cyberattacks, compliance risk, human error and technical failure. www.mimecast.com
About Daymark Solutions, Inc.
Daymark Solutions is an experienced technology integration and solutions provider that helps organizations throughout New England effectively architect, implement, and deploy customized solutions to help their clients grow and scale their IT infrastructure. Specializing in data center infrastructure, data protection, virtualization, cloud and managed services, Daymark's unique combination of in-depth technical knowledge, extensive experience, and proven methodologies enable its clients to successfully address even the most difficult technology challenges. For more information, call 781-359-3000 or visit www.daymarksi.com.