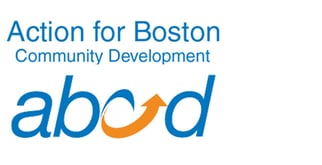 Lexington, MA, November 5, 2019 – Daymark Solutions, a leading provider of information technology solutions, today announced that the company, together with its employees, have mobilized to support local charities bringing needed help to nearby communities. Daymark initiated this year's giving back program by surveying employees about the non-profit organizations they felt were most deserving. This year, they have chosen to sponsor Action for Boston Community Development (ABCD) Adopt a Family program as well as the Lexington Interfaith Food Pantry.
The mission of the Adopt a Family program is to make the holiday season a little brighter for children, families and seniors in need. The program pairs families in need with individuals, families, non-profits and companies who want to help a family during the holiday season or throughout the year. ABDC provides a specific wish list of essential items and holiday gifts for each family that is adopted. Daymark has adopted a family of five.
The Lexington Food Pantry has been providing food to the community since 1990. The organization is 100% staffed by volunteers and is currently distributing food to more than 70 families.
"When we asked our employees to tell us about the charities they were most passionate about the Adopt a Family and Lexington Food Pantry stood out as exceptionally worthy causes right in our own back yard," said Tim Donovan, President of Daymark. "We are so happy to be able to make a difference to those in need, especially over the holiday season."
About ABCD
A Massachusetts-based nonprofit human services organization, ABCD provides low-income residents in the Boston and Mystic Valley areas with the tools, support and resources they need to transition from poverty to stability and from stability to success. Each year, we've served more than 100,000 individuals, elders and families through a broad range of innovative initiatives as well as long-established, proven programs and services. For more than 50 years, ABCD has been deeply rooted in every neighborhood and community served, empowering individuals and families and supporting them in their quest to live with dignity and achieve their highest potential. For more, please visit bostonabcd.org
About the Lexington Interfaith Food Pantry
The Food Pantry is a non-profit organization staffed entirely by volunteers, some of whom have been volunteering since its inception, along with volunteers from Temple Isaiah, Hancock United Church of Christ, Lexington Catholic Communities of Sacred Heart and St. Brigid's parishes, First Parish, and other individuals. Visit lexingtonfoodpantry.org to learn more or to get involved.
About Daymark Solutions, Inc.
Daymark Solutions is an experienced technology integration and solutions provider that helps organizations throughout New England effectively architect, implement, and deploy customized solutions to help their clients grow and scale their IT infrastructure. Specializing in data center infrastructure, data protection, virtualization, cloud and managed services, Daymark's unique combination of in-depth technical knowledge, extensive experience, and proven methodologies enable its clients to successfully address even the most difficult technology challenges. For more information, call 781-359-3000 or visit www.daymarksi.com.