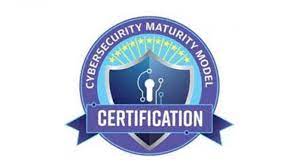 Burlington, MA, January 12, 2022 - Daymark Solutions, a leading provider of information technology solutions, today announced that it has joined the North East CMMC Coalition. The Cybersecurity Maturity Model Certification (CMMC) Coalition is a stakeholder community working together to protect U.S. national security and state economy.
The Department of Defense (DoD) created the CMMC as a cybersecurity standard for the Defense Industry Base (DIB). CMMC is required for all DoD contractors dealing with controlled unclassified information (CUI). Companies that hold or create CUI will be required to demonstrate CMMC compliance via a CMMC third party assessor organization. CMMC provides the DoD with assurance that contractors and subcontractors are meeting DoD's cybersecurity requirements.
DIBs are increasingly the target of sophisticated cyberattacks. The goal of CMMC is to safeguard sensitive information and ensure accountability for companies to implement cybersecurity standards while minimizing barriers to compliance with DoD requirements.
"Recent enhancements in the CMMC 2.0 program strengthen cybersecurity of the Defense Industrial Base to meet evolving threats," said Steve Caprio, Manager, Modern Workplace at Daymark. "It's critical that DIBs have a trusted implementor with the expertise and certifications to ensure compliance. We're pleased to be member of the collaborative work the North East CMMC Coalition is doing to provide training and resources for program implementation training, collaboration, recruitment and compliance assistance for the Defense Industrial Base."
Daymark is a Microsoft Licensing Partner for Microsoft 365 Government Community Cloud (GCC) and GCC High. We are experienced in enabling DIB organizations to meet strict government and regulatory compliance requirements related to CMMC controls for ITAR (International Traffic in Arms Regulations), CUI (Controlled Unclassified Information) and FCI (Federal Contract Information) data.
About Daymark Solutions
Daymark Solutions is an experienced technology integration and solutions provider that helps organizations throughout North America effectively architect, implement, and deploy customized solutions to help their clients grow and scale their IT infrastructure. Specializing in data center infrastructure and cloud solutions, Daymark's unique combination of in-depth technical knowledge, extensive experience, and proven methodologies enable its clients to successfully address even the most difficult technology challenges. For more information, call 781-359-3000 or visit www.daymarksi.com.