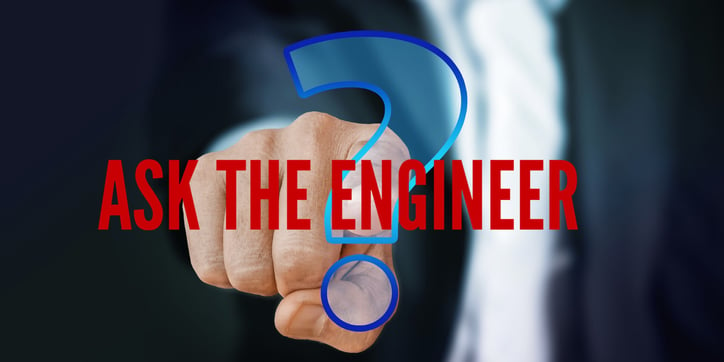 Lexington, MA, May 26, 2020 – Daymark Solutions, a leading provider of information technology solutions, today announced it is launching "Ask the Engineer," a series of Q&A Roundtable sessions centered around deployment tips and best practices for various Microsoft 365® and Azure features. At each session, Daymark cloud architects will share how they have solved deployment issues in the field and then open it up to a roundtable discussion to answer attendees' questions. Attendees have the option to submit their questions when registering for the session.
"Our cloud architects are on the front lines of deployment, facing a variety of unique challenges on a daily basis that are often not covered in training materials." said Sean Gilbride, Chief Technology Officer for Daymark. "We are happy to share our real-world experiences and answer the frequent (and not so frequent) questions that can arise during a cloud deployment."
These one-hour sessions are designed to be interactive and informal filled with key considerations on deployment decisions as well as "gotchas" to watch out for. The series launches with these four topics:
| Date | Topic |
| --- | --- |
| Friday, May 29th 10:00 am | Conditional Access in Azure AD |
| Friday, June 12th 10:00 am | Mobile Application Management for Microsoft 365 |
| Friday, June 26th 10:00 am | Hybrid Azure AD Join |
| Friday, July 17th 10:00 am | Managing Office 365 Click to Run Deployments with the OCT |
All sessions are complimentary to attend, but registration is required.
Register here for Ask the Engineer Q&A Roundtable.
About Daymark Solutions, Inc.
Daymark Solutions is an experienced technology integration and solutions provider that helps organizations throughout New England effectively architect, implement, and deploy customized solutions to help their clients grow and scale their IT infrastructure. Specializing in data center infrastructure, data protection, virtualization, cloud and support services, Daymark's unique combination of in-depth technical knowledge, extensive experience, and proven methodologies enable its clients to successfully address even the most difficult technology challenges. For more information, call 781-359-3000 or visit www.daymarksi.com.