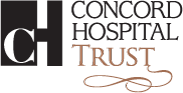 Lexington, MA, May 31, 2017 - Daymark Solutions is pleased to announce that it is a sponsor of the 2017 Concord Hospital Trust Challenge Scramble Golf Tournament. This year's annual event, to be held on August 7, 2017, will raise funds to meet cardiac care needs of members in the community.
To date, the golf tournament has raised more than $2 million for a variety of programs, services and equipment. This includes the placement of automatic external defibrillators at local schools, dental care and prescription assistance for the under or uninsured, and the purchase of equipment for the Center for Cardiac Care.
"We are happy to once again be a part of such a great fundraising event," said Tim Donovan, President at Daymark. "The folks at Concord Hospital do an outstanding job caring for the community. This a great way for us to help them give back."
Visit Concord Hospital Trust Challenge Scramble Golf Tournament to learn how to get involved.
About Daymark Solutions
Daymark Solutions is an experienced technology integration and solutions provider that helps organizations throughout New England effectively architect, implement, and deploy customized solutions to help their clients grow and scale their IT infrastructure. Specializing in data center infrastructure, data protection, virtualization, cloud and managed services, Daymark's unique combination of in-depth technical knowledge, extensive experience, and proven methodologies enable its clients to successfully address even the most difficult technology challenges. For more information, call 781-359-3000 or visit www.daymarksi.com.