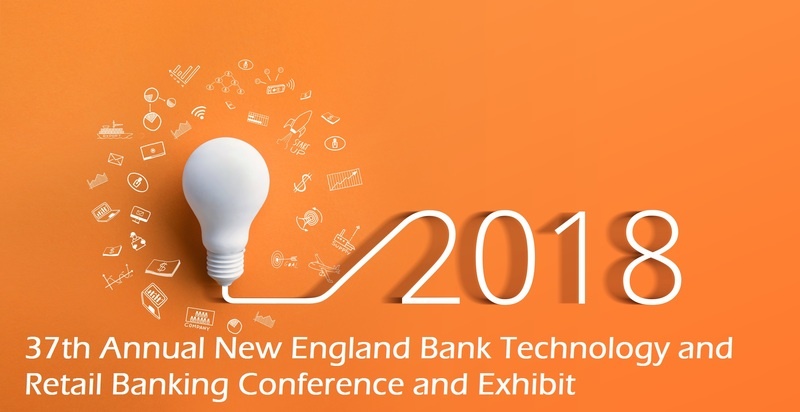 Lexington, MA, May 30, 2018 – Daymark Solutions, a leading provider of information technology solutions, today announced that it will be exhibiting at the 2018 New England Bank Technology and Retail Banking Conference & Exhibit in Boxborough, MA on June 8, 2018. Daymark representatives will be at booth #4.
This year's event will focus on enterprise-wide strategic planning within banks covering emerging issues like FinTech and cryptocurrencies with an emphasis on the risk management and compliance issues that affect bank branching, operations and information technology systems. The keynote presentation will be on "Integrating Technology into your Enterprise Strategy" by Trent Fleming, Principal, Trent Fleming Consulting.
"Industry and government regulations, data security and privacy, and multi-channel access to services are all top-of-mind for banks today," said Brian Casey, General Manager and COO at Daymark. "We have successfully completed more than 200 complex IT integrations for leading financial services institutions throughout New England, helping them to manage data growth, ensure data protection and maintain compliance."
Daymark has a proven track record helping financial services organizations manage risk, ensure compliance, and boost revenues while keeping costs from spiraling out of control. RBS Citizens, UniBank, Westfield Bank and Salem Five are among Daymark's banking clients.
About The Massachusetts Bankers Association
The Massachusetts Bankers Association (Mass Bankers) is a multi-faceted banking trade group that represents about 150 banks all across Massachusetts. These institutions, large and small, are commercial, savings and co-operative banks, federal savings banks, savings and loan institutions, and trust companies in every corner of the Commonwealth, and a few neighboring states. Together, member banks manage an aggregate $27 trillion in assets under custody.
About Daymark Solutions, Inc.
Daymark Solutions is an experienced technology integration and solutions provider that helps organizations throughout New England effectively architect, implement, and deploy customized solutions to help their clients grow and scale their IT infrastructure. Specializing in data center infrastructure, data protection, virtualization, cloud and managed services, Daymark's unique combination of in-depth technical knowledge, extensive experience, and proven methodologies enable its clients to successfully address even the most difficult technology challenges. For more information, call 781-359-3000 or visit www.daymarksi.com.