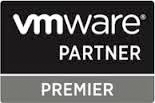 Lexington, MA, May 18, 2015 - Daymark Solutions, announced that it is hosting a 5-day certified training course on VMware vRealize Operations Manager: Install, Configure, Manager [V 6.0]. The training will take place at Daymark Headquarters in Lexington, MA June 15-19. Daymark is offering this course, valued at $4,495, free to those who attend.
This certified vRealize Operations Manager training will be taught by Sherwood Cornforth, a certified IT/virtualization architect/engineer, consultant and trainer with over 22 years of experience in the IT field. With over 30 technical certifications Sherwood brings enterprise level knowledge into the design and architecture of any project or training class. In this training, Sherwood will cover how to:
Navigate the vRealize Operations Manager user interface

Use alerts and analysis badges to troubleshoot common and complex vSphere operational issues

Monitor capacity risk and infrastructure utilization

Perform capacity planning and what-if analyses

Configure policies to meet the operational needs of the environment

Customize vRealize Operations Manager by creating alert definitions, symptom definitions, views, reports, dashboards, and super metrics

Give users and user groups controlled access to the environment

Extend the capabilities of vRealize Operations Manager by adding management packs & solutions

Scale a vRealize Operations Manager deployment and make it highly available

Install and configure vRealize Operations Manager

Monitor and maintain a vRealize Operations Manager deployment
Register today. Space is limited and attendees much be familiar with VMware vSphere advanced features.
About Daymark Solutions, Inc.
Daymark Solutions is an experienced technology integration and solutions provider that helps organizations throughout New England effectively architect, implement, and deploy customized solutions to help their clients grow and scale their IT infrastructure. Specializing in data center infrastructure, data protection, virtualization, cloud and managed services, Daymark's unique combination of in-depth technical knowledge, extensive experience, and proven methodologies enable its clients to successfully address even the most difficult technology challenges. For more information, call 781-359-3000 or visit www.daymarksi.com.