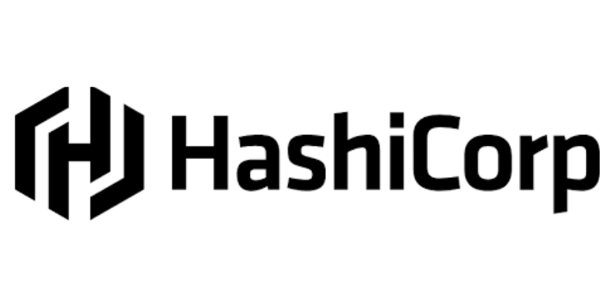 Burlington, MA, September 26, 2023 – Daymark Solutions, a leading provider of information technology solutions, today announced that HashiCorp has joined Daymark's network of technology partners. HashiCorp is a leader in multi-cloud infrastructure automation software.
HashiCorp helps organizations operate infrastructure in the cloud through a suite of multi-cloud infrastructure automation products built on open source. Their solutions enable enterprises to adopt a new operating model that is scalable and workload-based at every cloud layer to lower costs, reduce risk, and speed development. All HashiCorp projects are open source, accessible through a source-available license that allows broad copying, modification, and redistribution, while helping support a vibrant community and partner ecosystem.
"Many of our clients today are operating in a cloud environment," said Brian Casey, Daymark Chief Operating Officer. "HashiCorp solutions take a modern approach to provisioning, securing, connecting and running cloud resources. We believe adding HashiCorp as a strategic partner will help our customers leverage automation workflows that will optimize their multi-cloud infrastructure."
"We are confident that Daymark's clients will benefit from HashiCorp's unique approach to multi-cloud automation," said Corey Roberts, Chief Information Officer at Daymark. "HashiCorp's workflows are designed to solve real-world problems for IT organizations working with multi-cloud environments."
About HashiCorp
HashiCorp is a leader in multi-cloud infrastructure automation software. The HashiCorp software suite enables organizations to adopt consistent workflows and create a system of record for automating the cloud for infrastructure provisioning, security, networking, and application deployment. HashiCorp's portfolio of products includes Vagrant™, Packer™, Terraform®, Vault™, Consul®, Nomad™, Boundary™, and Waypoint™. HashiCorp offers products as open source, enterprise, and as managed cloud services. The company is headquartered in San Francisco, though most HashiCorp employees work remotely, strategically distributed around the globe. For more information, visit hashicorp.com
About Daymark Solutions
Daymark Solutions is an experienced technology integration and solutions provider that helps organizations throughout North America effectively architect, implement, and deploy customized solutions to help their clients grow and scale their IT infrastructure. Specializing in data center infrastructure and cloud solutions, Daymark's unique combination of in-depth technical knowledge, extensive experience, and proven methodologies enable its clients to successfully address even the most difficult technology challenges. For more information, call 781-359-3000 or visit www.daymarksi.com.