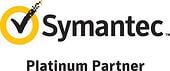 Lexington, MA, June 25, 2015 - Daymark Solutions, a leading integration and solution provider of information technology in New England, announced it is hosting a free advanced training class on Symantec NetBackup 7.5 for Unix and Windows. The 4-day training will take place at Daymark headquarters in Lexington, MA July 13th – 16th.
About Advanced NetBackup Training
Led by Steve Moran, a certified IT instructor for more than 15 years, attendees of this 4-day certified course will learn how to:
Configure and run backups that use media server and client-side deduplication
Improve NBU performance by addressing bottlenecks, tuning NBU buffers, and using NBU Accelerator
Prepare for common disasters and plan for disaster recovery using optimized duplication, Replication Director, and Auto Image Replication
Configure, run, and manage virtual machine backups using VMware
Describe requirements for backing up third-party applications and databases
Configure NBU to back up and restore Oracle, Microsoft Exchange, and Microsoft SQL databases
Discuss strategies for Oracle, Microsoft Exchange, and Microsoft SQL database recovery
Tuition, valued at $2800, is free for this certified training course, but attendees must be familiar with the administration and configuration of NBU 7.5 and have one to three years experience with basic NBU administration, configuration, and operation. Space is limited. Please register today to reserve your spot.
About Daymark Solutions, Inc.
Daymark Solutions is an experienced technology integration and solutions provider that helps organizations throughout New England effectively architect, implement, and deploy customized solutions to help their clients grow and scale their IT infrastructure. Specializing in data center infrastructure, data protection, virtualization, cloud and managed services, Daymark's unique combination of in-depth technical knowledge, extensive experience, and proven methodologies enable its clients to successfully address even the most difficult technology challenges. For more information, call 781-359-3000 or visit www.daymarksi.com.