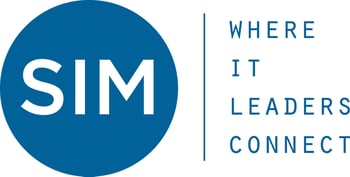 Sessions Focus on Hybrid Cloud Deployment
Lexington, MA, February 18, 2020 – Daymark Solutions, a leading provider of information technology solutions, today announced that CIO, Corey Roberts, and CTO, Sean Gilbride, will be featured speakers at the next SIM Boston CIO Roundtable event. The CIO Roundtable takes place on February 26, 2020 in Cambridge, MA.
The CIO Roundtable will focus on cloud and hybrid cloud deployments, exploring how to plan and manage cloud infrastructure and services. The goal is to provide guidance to IT leaders on application portability, planning for migration, staffing considerations and managing costs.
The Daymark sessions will be centered around real-world hybrid cloud deployments, discussing:
Common hybrid cloud challenges
Disaster recovery to the cloud
Customer experiences
Best practices and recommendations
Daymark recently reached the milestone of completing its 800th complex integration. Roberts and Gilbride will share their first-hand experiences with real-world enterprise hybrid cloud deployments in a format that will be interactive with plenty of time for questions and answers.
SIM members and non-members can register for this CIO Roundtable here.
About SIM Boston
SIM Boston is the oldest and largest chapter of the Society for Information Management. We are a volunteer-led not-for-profit professional organization of IT leaders that are passionate about coming together to share experiences, lessons learned, and to give back to our community.
About Daymark Solutions, Inc.
Daymark Solutions is an experienced technology integration and solutions provider that helps organizations throughout New England effectively architect, implement, and deploy customized solutions to help their clients grow and scale their IT infrastructure. Specializing in data center infrastructure, data protection, virtualization, cloud and managed services, Daymark's unique combination of in-depth technical knowledge, extensive experience, and proven methodologies enable its clients to successfully address even the most difficult technology challenges. For more information, call 781-359-3000 or visit www.daymarksi.com.