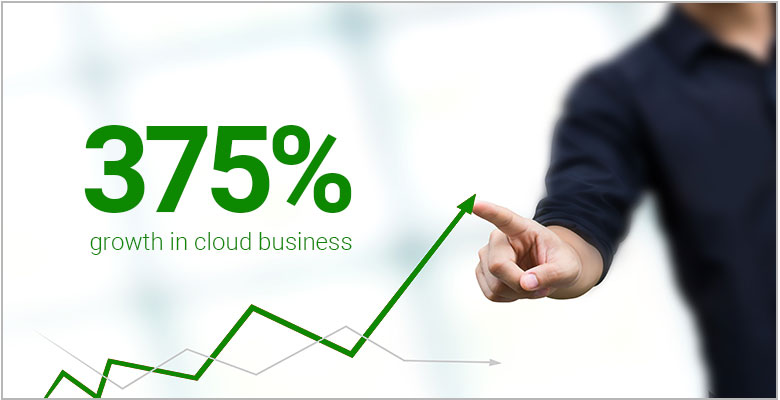 Demand for Microsoft Office 365 and Azure Up 375%
Lexington, MA, November 13, 2018 – Daymark Solutions, a leading provider of information technology solutions, announced today that its cloud business is up 375% year-to-date. The record growth was primarily driven by demand for Microsoft Office 365 and Azure.
"More and more customers see the benefits of moving office productivity and collaboration solutions to the cloud," said Brian Casey, General Manager and COO at Daymark. "We have done a record number of mailbox migrations to Office 365 along with dozens of Azure migrations this year and expect that demand to only grow next year."
Consuming resources on the Azure platform has been an area of particularly high demand for Daymark. Clients turn to Daymark's expertise to ensure that the right workloads are migrated to the cloud. "Clients have been benefitting from our very popular 2-Day Azure Everywhere Workshop which provides a thorough assessment of a client's environment and makes recommendations on which workloads are best suited for the Azure platform. This Workshop leverages our expertise and proven best practices for Azure migrations to ensure an optimized, successful deployment and avoid unnecessary risks, costs or delays."
Daymark is a Microsoft Gold Cloud Competency and Gold Cloud Productivity as well as a Microsoft Tier 1 Cloud Solution Provider (CSP). Its technical consultants hold more than 350 technical certifications across a wide range of technologies and leading vendors.
In addition to migration and deployment, Daymark offers managed services for Microsoft Azure and Office 365 and provides customer with 24/7 support from its state-of-the art Network Operations Center.
About Daymark Solutions, Inc.
Daymark Solutions is an experienced technology integration and solutions provider that helps organizations throughout New England effectively architect, implement, and deploy customized solutions to help their clients grow and scale their IT infrastructure. Specializing in data center infrastructure, data protection, virtualization, cloud and managed services, Daymark's unique combination of in-depth technical knowledge, extensive experience, and proven methodologies enable its clients to successfully address even the most difficult technology challenges. For more information, call 781-359-3000 or visit www.daymarksi.com.