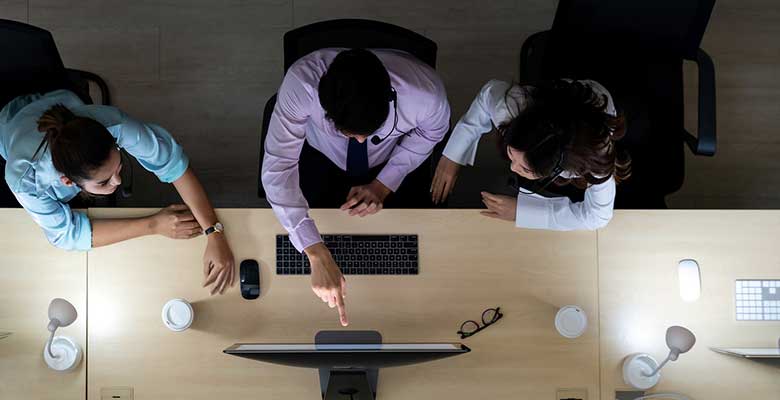 Steve Caprio to Lead Modern Workplace Practice
Lexington, MA, March 24, 2020 – Daymark Solutions, a leading provider of information technology solutions, today announced that is has expanded its Professional Services organization by creating a Modern Workplace practice. The team will be led by Daymark's Steve Caprio.
Formation of the Modern Workplace practice is in response to the continued demand for cloud services. This newly aligned team will focus on deployment of Microsoft 365, Office 365, Enterprise Mobility and Security (EM+S), Mimecast, Okta, SkyKick, and other productivity and security solutions.
"Over the past several months we have been looking closely at the professional services we are delivering to support our continued growth," said Corey Roberts, Daymark CIO. "Steve Caprio is ideally suited to lead the new Modern Workplace practice. He has extensive experience with cloud security and identity management and a unique ability to understand clients' business and technical requirements and match them to optimized solutions."
Strong demand for cloud services has been a major factor in Daymark's continued growth and success the last several years. Last month, Daymark announced it had reached the milestone of completing its 800th complex integration.
About Daymark Solutions, Inc.
Daymark Solutions is an experienced technology integration and solutions provider that helps organizations throughout New England effectively architect, implement, and deploy customized solutions to help their clients grow and scale their IT infrastructure. Specializing in data center infrastructure, data protection, virtualization, cloud and managed services, Daymark's unique combination of in-depth technical knowledge, extensive experience, and proven methodologies enable its clients to successfully address even the most difficult technology challenges. For more information, call 781-359-3000 or visit www.daymarksi.com.