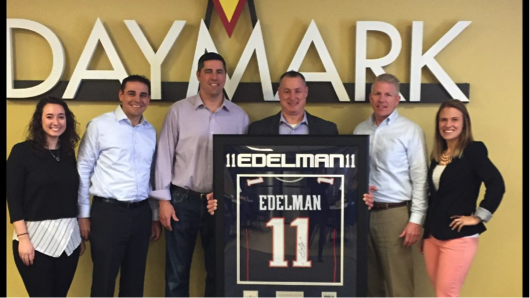 Daymark's signed Edelman jersey from 98.5 – The Sports Hub
Last season we partnered with Veritas and completed our first radio advertising campaign with 98.5 The Sports Hub – a flagship radio station for the Patriots in 2016/17 season.
We could not have asked for a better conclusion to an awesome year with the Patriots winning their 5th Super Bowl title! We'd like to think that we were a good luck charm!
Read More