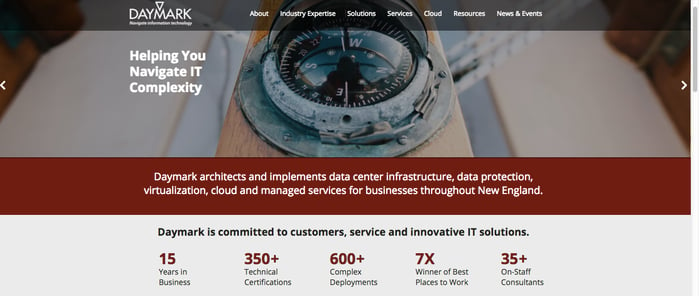 It's no secret that technology is moving fast – really fast! And its impact on how business is conducted cannot be overstated. To better reflect how we're helping our clients navigate all the changes in IT, we've given our website, www.daymarksi.com, a makeover.
It includes a clean new design, easier menu navigation, faster load times and some really beautiful images in keeping with Daymark's nautical theme. There's a lot of great info on:
The goals were to make information easy to find and give visitors a quick way to get to know who the people at Daymark are, what we're passionate about, and how we help solve tough IT problems – and who we've solved them for already. We think it answers the question, "Why Daymark?" Check it out and let us know what you think. We welcome your feedback.