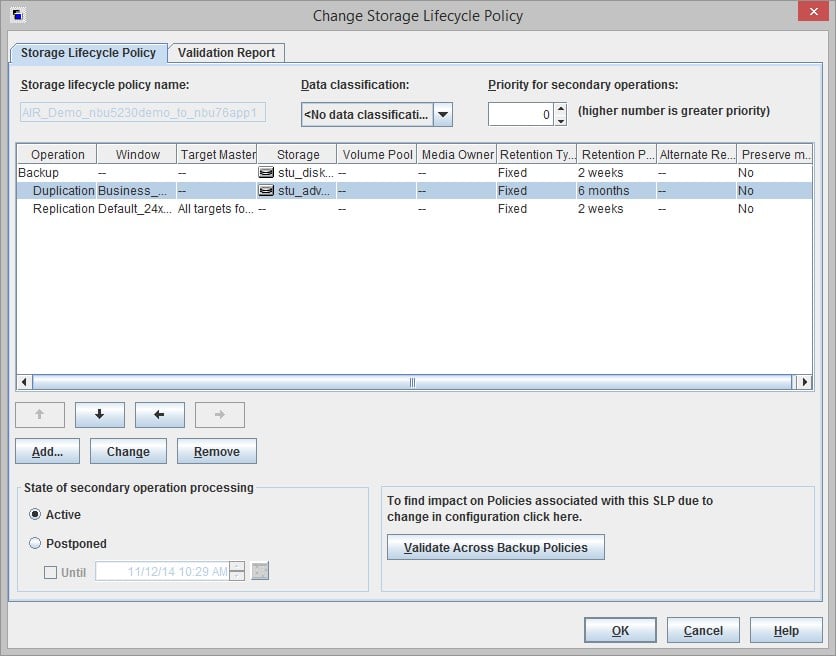 The addition of Storage Lifecycle Policies (SLP's) in Symantec NetBackup 7.6 has provided backup administrators with a very effective tool for managing backup/snapshot, image, duplication, and replication.

While SLP's simplify these tasks, careful consideration is required when you're monitoring and managing the policies and the components utilized in your NetBackup environment.

The SLP administration window we all know and love, shown below, is a great tool for managing SLP's. But there are other things you should consider to help manage your SLP's.


To help manage your SLP's and make sure they're optimized, please consider these (8) additional configuration tips.
Read More