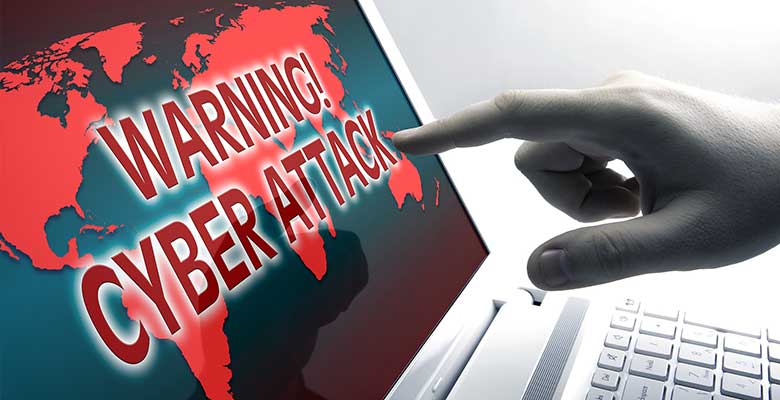 Mimecast held their 2020 Cyber Resilience Summit remotely this year, providing some interesting updates to their suite of cyber security tools. As a leading Email Security Gateway, Mimecast has expanded their portfolio over the last few years into a more robust and comprehensive framework that they have dubbed "Email Security 3.0".
The Email Security 3.0 Framework can be broken out into three zones of protection:
Zone 1: Perimeter – This is your traditional email delivery path and is saturated with relentless attacks. In order to protect against these threats, Mimecast leverages their advanced Targeted Threat Protection including impersonation protection, attachment sandbox, and URL Protection.
Zone 2: Inside the Perimeter – Threats happening within your organization like compromised accounts or careless malicious lurkers that need to be mitigated. Mimecast provides Internal Email Protect along with awareness training that addresses these threats
Zone 3: Beyond the Perimeter – Threats to your domains being used without your knowledge and outside of your control could happen to you. Mimecast offers DMARC (Domain-based Message Authentication, Reporting & Conformance) Analyzer and Brand Protection to combat these threats.
Key Cyber Resilience Announcements included:
Mimecast's Brand Protection

– Announced last year, Mimecast continues to highlight their 3rd Zone of Protection offering. Brand impersonation attacks can be very costly – and easy for even unsophisticated attackers to execute. By registering a domain that's similar to yours and duping your employees, customers and partners into visiting their cloned site, attackers can easily steal money, credentials and personal information. And because these attacks happen "in the wild," on the open Internet, most traditional business Internet security solutions are powerless to stop impersonation activities. Mimecast offers a sophisticated solution in

Mimecast Brand Exploit Protect

.
Introduction to "Your First 30 Days" kit for implementations of Mimecast

–

Your First 30 Days program

provides customizable templates, pre-built communications and videos to make adoption easier.
New Mimecaster Central launch

– A new look and feel for Mimecast's central hub which outlines the 3.0 Framework and provides Mimecast customers a quick way to find answers, ask questions, share ideas, and connect with the

global community of Mimecasters

.
Mimecast Education

– For those looking to get more education on supporting the Mimecast product at your organization, have a look at the revamped

Mimecast Education Hub

, which includes expanded end user training and subscription model for Mimecast education.
Mimecast Technical Account Manager Assignment

– Mimecast announced an upcoming program for new and existing customers where a technical account manager (TAM) can be assigned to your support account, providing weekly TAM meetings on tickets and priorities, as well as monthly and yearly check-ins to help increase your confidence in your ability to support your Mimecast implementation.
New Licensing

– Mimecast introduced new licensing packages tailored to suit the needs of small businesses as well as enterprise plans to help you choose the right fit for your organization.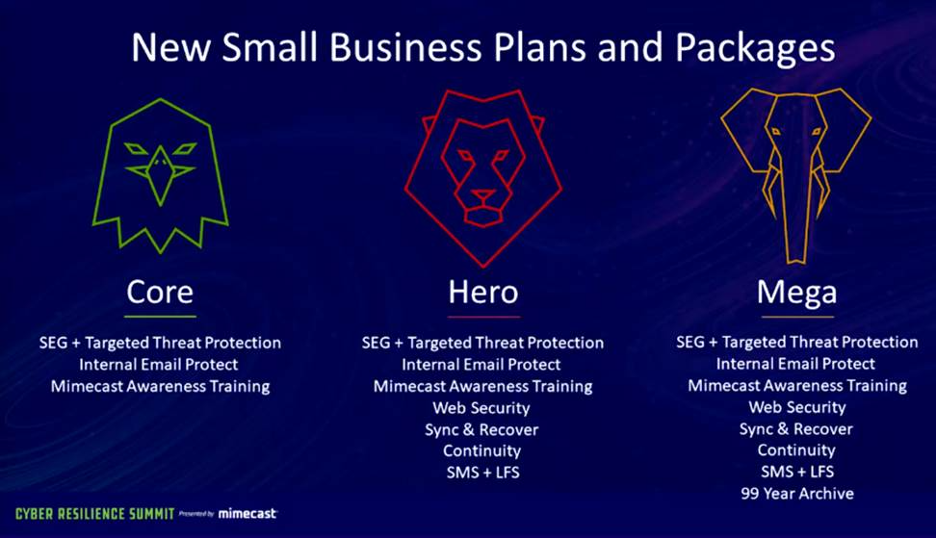 Securing email is a critical step in achieving the cyber resilience businesses require. We see it first-hand both in supporting our clients and as a Mimecast customer ourselves. Daymark is a Mimecast Elite Partner. It's the highest-level partnership Mimecast resellers can achieve and means we have met stringent technical training, certifications and real-world deployment requirements to ensure the expertise that our clients need to mitigate the risks from an email-based cyberattack.
If you're interested in learning more about how we can help you develop and execute on a cyber resilience plan, contact me. I'd love to talk to you about options and next steps.