How do you know if your NetBackup Domain has become too large?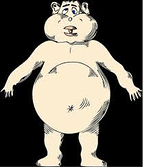 When NetBackup Domains grow beyond Symantec best practices guidelines, performance and manageability can begin to degrade. During my 15 years as a NetBackup backup engineer, I've found that the following 5 criteria are worth considering:

Catalog size - As the catalog grows, the time required to protect it can become excessive. The catalog backup is a database backup. The synchronization checkpoints and locking required for other NetBackup jobs will cause extra processing time.
Number of media servers – As the number of Media Servers grows beyond recommended values, overall performance can be impacted.

Number of EMM devices - (Media Servers, Tape Drives, Robots, Disk Pools, Storage Units, SAN Clients, Fibre Transport Devices) - The number of media servers and EMM devices has a direct relationship on the efficiency of the NetBackup environment. When the number of EMM devices and media servers grow beyond acceptable levels, NetBackup resource allocation degrades

Daily number of jobs processed - The number of jobs will eventually affect the overall performance of the system.

Number of processors (Sockets) – The physical processor count is critical in job processing, for large NetBackup environments.
"These quick checkpoints can help to troubleshoot problems."
Environment Sizing Guidelines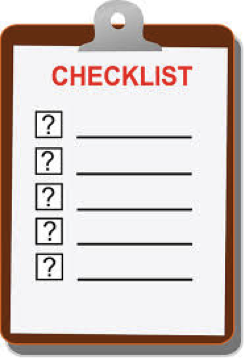 While comprehensive data protection assessments go a long way to validate the health of an implementation, these quick checkpoints can help to troubleshoot problems. My recommendations should be considered guidelines, not hard limits.
Catalog size not to exceed 1TB
Number of devices in EMM not to exceed 1500
Number of media servers not to exceed 100
Number of jobs not to exceed 30,000 per 24 hours
The number of processors (Sockets) dictates how well the Master Server scales (refer to chart below)
| | | |
| --- | --- | --- |
| Number of processors | Maximum number of jobs per day | Maximum number of media servers per master server |
| 2 | 5000 | 20 |
| 4 | 15000 | 50 |
| 8 | 300000 | 100 |

Backup - Always a Work in Progress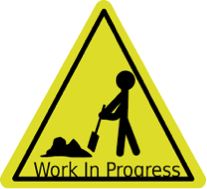 Optimizing backup processes always feels like a work in progress because constant tuning is required. This is the first segment in my NetBackup Tuning and Best Practices series. The series will include tuning advice for master server, media servers, MSDP, fibre transport, VMware, accelerator, and automatic image replication. Stay tuned for my next blog article - Tuning NetBackup Master and Media Server for optimal backup job processing and resource utilization.



"Optimizing backup processes always feels like a work in progress because constant tuning is required."

Got a NetBackup Question?
I've evaluated and performed comprehensive assessments on many large NetBackup environments, assisted in planning, implementing, and installing certified catalog manipulations (Split/Merge/Migrate), and remediated performance issues with many of our customers. I'm happy to share my experiences. Please use the comments section below to ask me your NetBackup tuning and scaling questions and I'll be sure to reply.

About the Author
Peter Wright is a Senior Consultant at Daymark Solutions and specializes in enterprise backup applications and data protection solutions design & implementation. He has spent his career working with clients across a wide range of industries including manufacturing, banking & financial, retail and healthcare. Peter is certified on various products from EMC & Symantec.