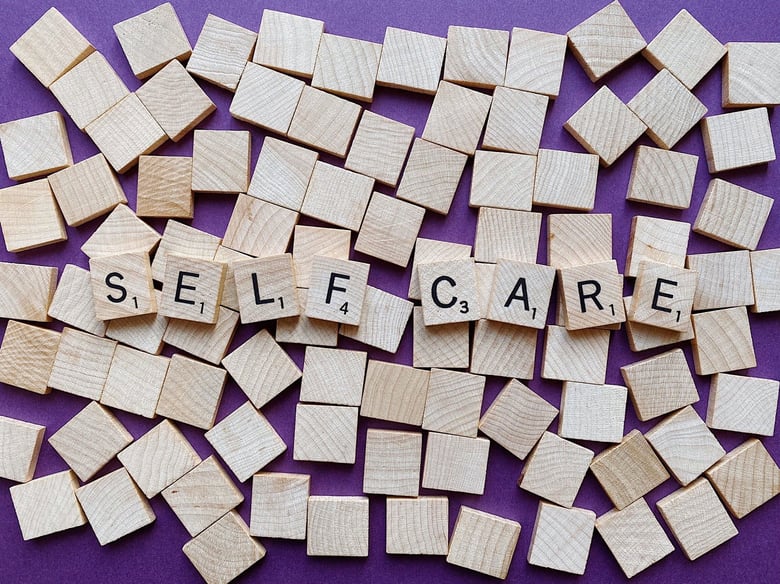 As we all strive to adjust to the changes that coronavirus has brought to our lives in the past several weeks, I wanted to share some tips about self-care and coping in these uncertain times. Here are a few tips and suggestions for managing stress and staying balanced:
1) Be aware of, and patient with, whatever emotions you are experiencing. Take a moment each day to acknowledge what you are feeling, what your worries/fears are, and how you have been impacted by this. There is no "normal" reaction to this situation, so approach your emotions with compassion. Once you have taken this moment, take a few long, deep breaths, and continue your day. If/when uncertainty starts to overwhelm you, try to focus on what you can control. Remind yourself to take this one day at a time.
2) Try to maintain a routine in your day. This is especially important for those of you who are working from home. Wake up at the same time every day; get washed up and changed out of your pajamas; schedule your time with specific tasks to achieve each day; take a break for lunch (don't eat in front of your computer). If you have children at home this might look very different. Do your best to help everyone have some sense of a daily routine, especially by keeping consistent bedtimes and waketimes.
3) If you're working from home, try not to nap. Keep your schedule consistent with a regular workday. Taking naps during the day can negatively impact your sleep at night. What do we do when we're up at night? We worry. If you're not napping, but you still find yourself worrying in the middle of the night, make sure you are following good sleep hygiene: https://www.cdc.gov/sleep/about_sleep/sleep_hygiene.html. Try your best to keep to the same bedtime and waketime even if you didn't sleep well the night before.
4) Go outside. Try to set aside 15-20 minutes per day to be outside. This might look different for different people. Take a walk if you can (follow the guidelines for social distancing). If you cannot take a walk, do your best to spend some time sitting or standing outdoors. This is a good time to practice mindful meditation (the practice of focusing your attention on the present moment, see below for more info on meditating): feel the temperature of the air as you breathe, listen to the sounds around you, feel the sun on your face.
5) Talk to your children. Help your children understand what is going on (this will vary by age). There are a lot of lessons to be learned from this situation. Here are some helpful tips: https://www.npr.org/sections/goatsandsoda/2020/02/28/809580453/just-for-kids-acomic-exploring-the-new-coronavirus
6) Meditate. In the face of any uncertainty, it can be very easy to get caught up in the "what ifs" and we often tend to focus on the worst-case scenarios. When you find yourself engaging in this kind of thinking, it is important to bring yourself back to the present moment and to focus your attention on what you can do right now. Meditation is a powerful tool to help calm your mind and focus on the present moment. The app Headspace (my personal favorite) is offering free premium services for any healthcare provider with an NPI number: https://www.headspace.com/health-covid-19. For those of you who are not healthcare providers, there are free meditations here: https://www.virusanxiety.com/take-care and also free (and very good) meditations on the app Insight Timer. For everyone: https://www.tenpercent.com/ is offering a free, daily stress relief webinar at 3pm with leading experts in mindfulness and wellness.
7) Stay connected. Call your friends and family who don't live with you. Set specific "dates" for Facetime/Skype with friends and family. We may be physically distanced from our social circles right now, but we can stay connected if we get creative. Talk to your friends and family about how you're feeling. Chances are, they might be experiencing similar emotions.
8) Also, know when to be alone. Many of us may be finding our homes quite crowded these days. Make sure you carve out time every day to take a moment to yourself. If there are other adults in your home, talk to them about how to set aside time for all of you to have a break from each other. If you are the only adult in a house with children, make sure you take a moment to decompress after they go to bed.
9) Exercise. If you were exercising regularly before, don't stop now! Exercise is a great way to boost emotional well-being. Find an online yoga or fitness class. Peloton is offering a free 90-day trial of its at-home workouts (you don't need to own peloton equipment).
10) Have you been meaning to start a hobby? Now is the time! Knitting, water coloring, model-building, Amazon likely has what you need to get started. Keeping your hands and mind busy can be an excellent way to cope with worry and stress.
Guidance continues to change. The CDC website offers continual updates.
If you need additional help with any of the above, consider establishing care with a mental health provider via telehealth. Psychologytoday.com is an excellent tool for identifying therapists.