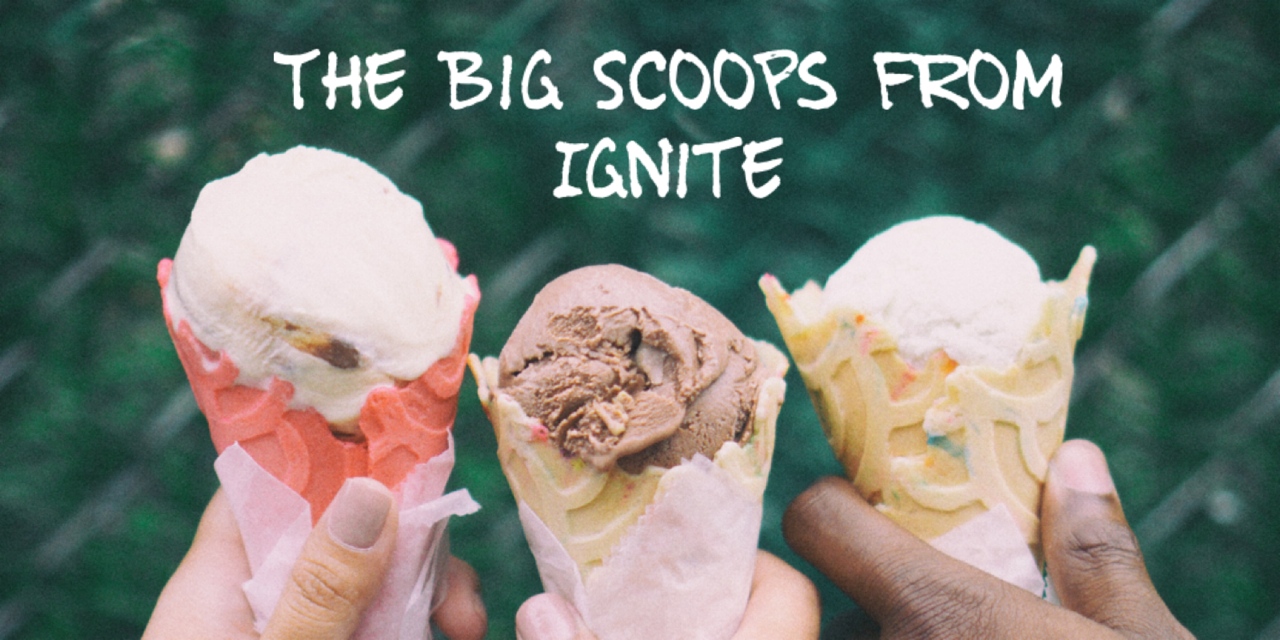 Microsoft's Ignite Conference was back to a face-to-face event his year in Seattle, Washington. The Daymark Solutions team was there soaking up the latest Microsoft has to offer and absorbing what's in the works for the year ahead. This year's conference theme of "doing more with less" spoke to the immense value of Microsoft's product portfolio. From Power Platform's low-code/no-code improvements to a host of new solutions under the Microsoft Entra, Purview and Viva umbrellas, doing more with less is really about making our lives easier in the modern digital work era we live in while providing first-in-class technology and security. The following are some notable takeaways from this year's Ignite.
Microsoft Intune Premium - Advanced Management Suite

What's old is what's new. Intune is the 'new' name for the expanding family of endpoint management products. Microsoft announced the advanced management suite as a new, cost-effective endpoint management plan that allows organizations to centralize and consolidate the tools for remote assistance, minimize local admin user risk, and improve secure access for unenrolled BYOB mobile devices. These are just a few of the features that are scheduled for release in March 2023.
In today's Modern Work environments, securing endpoints is always top of mind for organizations and one of the critical pillars of the Zero Trust framework. Reducing attack surfaces from infiltration by nation state threats and bad actors remains a global challenge that demands constant vigilance. Microsoft continues to invest heavily in security across the breadth of their solutions, leaving no stone unturned, including the Intune endpoint management product.


Microsoft Syntex
What's the Scoop?
Syntex is a new set of content apps and services that use AI to index and organize large quantities of unstructured content so it can be easily searched and analyzed. Syntex can also automate content-based workflows, such as contract processing and e-signature. Microsoft is rolling out Syntex now.
Why it Matters
Management and protectionof content across the full lifecycle helps shape content delivery to your organization and beyond, extending capabilities to business app integrations. Notably, this technology integrates with Dynamics 365.
Microsoft 365 Defender
What's the Scoop? – Defender now automatically disrupts ransomware attacks by collecting and correlating signals across endpoints, identities, emails, documents, and cloud apps into unified incidents, and then uses this breadth of information to identify attacks early with a high level of confidence.
Why it Matters
Automatically containing affected endpoints or user identities to help stop ransomware from spreading laterally is a big win for Defender for Endpoint. By leveraging the Defender capabilities inherent to the Windows operating system, it substantially reduces the overall cost of an attack while improving a company's resiliency and ability to recover. It's a substantial value-add and further closes the gap between Defender for Endpoint and competing 3rd party endpoint solutions.
Windows 365 Government
What's the Scoop?
Windows 365 is now available for Government Community Cloud (GCC) and Government Community Cloud High (GCC-High)
Why it Matters
This solution provides U.S. government contractors in the Defense Industrial Base (DIB) the ability to securely stream their Windows apps, data, content, and settings from the Microsoft Cloud to any device, at any time. This offers an alternate option to Azure Virtual Desktop for smaller DIB organizations that do not support an Azure footprint, but must meet compliance requirements related to NIST 800-171 and CMMC 2.0 controls.
Microsoft Purview (Previously Compliance Center)
What's the Scoop?
New features for Purview Information Protection make it easier to discover, classify, protect, and manage content across multiple environments. There are over 20 out-of-the box trainable classifiers (In preview) and Label Protection is generally available.
Why it Matters
For the governance and compliance minded, using trainable classifiers enables you to quickly discover and auto-classify more than 30 types of sensitive content in various categories. Label Protections applied to Office documents remain when converting to PDFs in Microsoft Word, Excel and PowerPoint on Windows, providing consistent labeling across file types and improving ease of use.
Microsoft Ignite 2022 was an exciting conference. If you want to learn more about some of the most interesting product enhancements and announcements, I encourage you to read my colleague, Jared Kennefick's blog "5 Key Takeaways from Microsoft Ignite 2022."
Let's Talk: At Daymark, we continue to be impressed with the way we as a company, as well as many of our clients, leverage Microsoft solutions. We have more than 50 Microsoft Technical Certifications and Specializations that enable us to be on the cutting edge of all that Microsoft has to offer. Please reach out if you'd like to chat about any of these new features or want to discuss optimizing your current or planned environment.