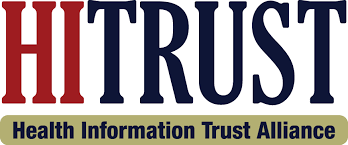 Healthcare providers today are continuing to rely more and more on the efficiencies of the public cloud to store, send, and manage sensitive data. But it's challenging to leverage the benefits of the cloud while managing the increasing complexity of healthcare security, compliance and regulatory demands.
That's where HITRUST comes in. The HITRUST Certification is the most widely recognized security accreditation in the healthcare industry. HITRUST incorporates healthcare specific security, privacy and regulatory requirements from existing regulations such as HIPAA/HITECH, PCI, ISO 27001 and MARS-E as well as industry best practices. Microsoft has recently announced that Azure is one of the first hyperscale cloud computing platforms to become HITRUST CSF Certified. It's a valuable addition to Azure, providing a single framework for healthcare organizations to leverage the efficiencies, availability, and scalability that Azure provides.
According to HITRUST: "HITRUST has been working with the industry to ensure the appropriate information protection requirements are met when sensitive health information is accessed or stored in a cloud environment. By taking the steps necessary to obtain HITRUST CSF Certified status, Microsoft Azure is distinguished as an organization that people can count on to keep their information safe," said Ken Vander Wal, Chief Compliance Officer, HITRUST.
Here at Daymark, we have found Azure to be an ideal platform for organizations looking for the agility the public cloud provides. As a Microsoft Tier 1 Cloud Service Provider and an Elite Microsoft Partner, we've made a major investment in making sure that our technical consultants are certified in Microsoft cloud solutions. We hold five Silver Competencies including Datacenter and Cloud Platform, which enable us to deliver the most robust cloud and hybrid solutions for customers of all sizes.
Our Azure know-how, coupled with our many years of experience deploying healthcare solutions, make us a valuable resource for healthcare organizations looking to get started with Azure. Speaking of getting started, we can help. In addition to design, deployment and on-going management of Azure, we can provide additional support to customers with proof of concepts, executive briefings and technical training at the Burlington Microsoft Technology Center or at our corporate headquarters in Lexington, MA. Contact us if you'd like to learn more.