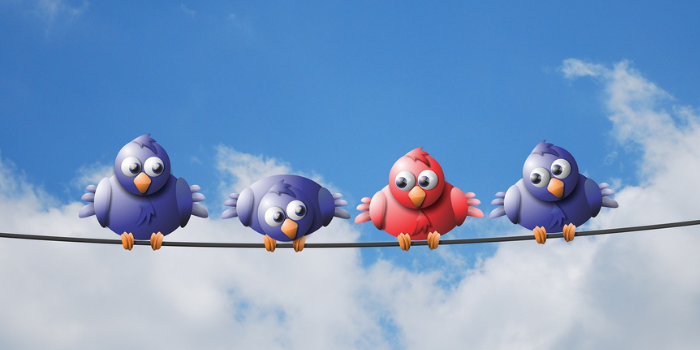 What's holding you back from the cloud?
For many organizations it's the need for a new set of operational knowledge for IT staff. Cloud solutions can alleviate many of the operational aspects of maintaining infrastructure, but can also bring many of the same traditional requirements for designing connectivity, data availability, performance, and security. This knowledge requirement is exacerbated in hybrid-cloud models where one set of operational tools is maintained
on-premises, while another set is required in the cloud. For IT teams who are already stretched thin, these challenges can lead to stalled
adoption, increased costs, and other difficulties.
4 Key Hybrid Cloud Operational Challenges
In our experience these four challenges create the biggest headaches for organizations:
Architecture:

Address application mobility, service availability and business continuity/disaster recovery that is managed, orchestrated, and protected consistently across clouds.

Easily move apps between clouds, use public cloud for backup and DR, and run DevTest more efficiently

Storage:

Deliver a consistent data experience across on-premises, co-located, and public cloud environments

Enable consistent data services and a container-ready environment

Simplify migration to and from cloud while taking advantage of a unified hybrid cloud model

Network:

Deliver connectivity between on-premises and cloud while maintaining compliance with enterprise standards

Streamline and optimize deployment of networking services in cloud, enable global visibility and control and enable advanced security controls like micro segmentation

Security:

Extend identity, directory, management, and productivity services from private to public with a consistent operational model

Provide enhanced security for hybrid cloud and enable proactive ransomware mitigation with protected, immutable snapshots to and from cloud storage
Given that these operational challenges are a core consideration in a cloud engagement, it's critical to normalize operations wherever possible by designing hybrid solutions that provide consistent security, performance, and management experiences, along with seamless data mobility, on-prem and in the cloud. To achieve this, we leverage best-of-breed technology that provides advanced capabilities for hybrid environments. Combined with our 20+ years of enterprise datacenter experience and extensive cloud expertise, Daymark is able to help organizations ensure a successful project outcome aligned with industry best practices.
Pure Storage Solutions
The Pure Storage portfolio is a leading example of how we deliver a consistent operational model across hybrid environments. Pure provides unified management and orchestration tools to enable flexible data mobility, application consistency, data protection, and operational agility across hybrid IT infrastructure. The consistent management, data protection, and data security inherent to the technology provides for a seamless extension of existing IT operations.
For example, Pure's cloud native storage offering, Cloud Block Store (CBS) is simple to deploy from the cloud marketplace of your choice and enables consistent data services across your hybrid deployment. CBS delivers significant operational benefits by providing a unified management experience on premises and in cloud and in many cases provides costs savings by leveraging Pure's industry-leading data reduction capabilities to minimize cloud storage spend. Additionally, CBS can increase your cloud storage resilience and performance over natively available cloud storage offerings. Replicated data can be used for disaster recovery, test/dev or easy cloud migrations of on-premises applications. Furthermore, you can leverage the same SafeMode Snapshot technology on CBS that protects your on-premises data from ransomware attacks, ensuring your data is immutable whether on-prem or in the cloud.
The cloud can open endless possibilities to support almost any business/technology initiative, but it's not a panacea for every business. Leveraging cloud resources efficiently, cost-effectively, and for the right use case is not always obvious and certainly isn't easy. Partnering with the right team, with real-world, hands-on expertise may be the best cloud decision you make.
The Daymark Difference
Utilizing the Pure Storage portfolio, our team can help you architect a hybrid storage foundation that supports legacy and modern applications without increasing operational overhead or requiring cloud storage expertise, ensuring your business needs are met, without burdening your IT team. At Daymark, we continually strive to eliminate complexity and minimize risk for our clients. Our expertise spans the gap between on-premises and cloud, while Pure's solutions bridge operations that extend storage services into the cloud so that you can focus on outcomes, not skill gaps.
We would welcome the opportunity to learn about your hybrid cloud challenges. Let's talk. Contact us here.