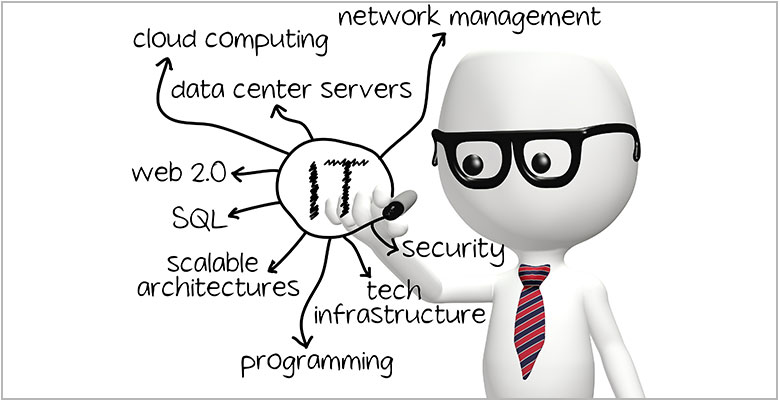 As the IT mandate shifts to innovation, many CIOs are seeking ways to offload operational tasks. Some plan to get out of the data center business all together. Partnering with a Managed Services Provider (MSP) has proved to be an effective strategy that allows IT organizations to provide more value to the business and frees IT staff to focus on digital transformation initiatives.
Your IT organization should be seen as an integral part of the business; as such, it should be focused on strategies, planning, and architectural initiatives that support business outcomes. An MSP can relieve the pressure of protecting, managing and securing the data center infrastructure. It can also help ease the shift to a hybrid IT environment as more applications are migrated to the cloud.
What Should You Expect from an MSP?
By partnering with an MSP, it is possible to offload tasks consuming an abundance of internal IT resource time. Tasks that are most commonly allocated to MSPs are typically daily IT operations that can successfully be carried out by an MSP, freeing up valuable internal IT resources to focus on strategic projects that will be critical to the ongoing success of the business.
An internal IT department has unique value to the organization. It has tribal knowledge of the company that no outsider can match. In a world of an IT skills shortage, allowing the internal IT department to focus on the success of the business through planning and architectural endeavors that align with business objectives will propel the business to be more competitive, enhance customer experience, and increase employee engagement and employee retention.
One of the first IT disciplines that is typically handled by an MSP is data protection. Data protection, or backup, is a task that is often a secondary responsibility of someone on the IT team or is managed by committee. Either way, it can consume 1/3 or more of an inside IT employee's time. Removing the burden of daily monitoring, troubleshooting, remediation, reporting, software upgrades and ensuring RPOs and RTOs are met has a measurable impact. The end result is that IT organizations can save upwards of 94% on time spent managing backups, freeing up their staff to work on more valuable projects.
Beyond Backup
Once an enterprise realizes the benefits an MSP can bring to routine tasks such as backup, confidence levels rise. Smart organizations look to further leverage the expertise of the MSP to recommend applications, migrate workloads to the cloud, augment network operations staff, ensure disaster recovery preparedness, optimize infrastructure capacity and performance, and more. In the end, the MSP becomes a valuable and trusted extension of the internal IT team.
At Daymark, we've grown up in the data center and have helped countless organizations augment IT operations with managed services for on-premises or cloud resources, which we can deliver from our data center or yours. Contact me if you'd like to learn more.