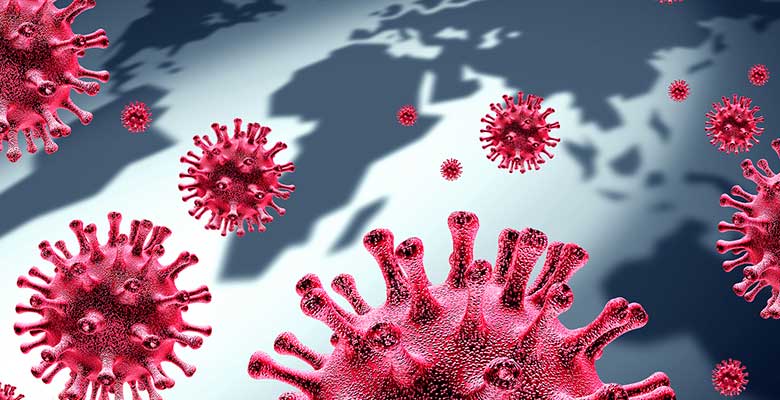 The CDC recently requested all businesses to dust off their pandemic preparedness plans amid the spread of the Coronavirus also known as (COVID-19). The global threat has already had a major economic impact in a very short time, as is evidenced in the recent stock market plunges, worldwide flight cancellations and travel bans, and the clothing manufacturing sector to name a few.
But the Coronavirus brings another aspect to business continuity planning that many businesses may not have anticipated nor planned for: Supply chain disruptions within the data center. So many system components are manufactured in China, it appears inevitable that this will create a ripple effect when purchasing new equipment for your data center.
Should IT managers be concerned? How can you prepare for potential disruptions in your data center? And what should be your next steps?
Here are some of the questions IT managers have been struggling with for the last couple of weeks in the event of a pandemic:
Will my engineers be able to physically access our data center for routine work?
How do I handle getting tapes offsite?
Do I cancel preventative maintenance to our facility to minimize exposure to my people?
If we lose our site, will I be able to get to my physical warm site?
What is the status of products on order or products about to be approved for purchase?
Is a Cloud Service Provider the Answer?
IT organizations have widely adopted cloud for multiple applications and services over the last several years. The move has enabled businesses to focus on their core competencies and free resources to innovate more rapidly, leveraging data center tasks such as fire suppression, power redundancy, air handling and cooling, and more to outside experts.
And perhaps the next responsibility we can push upstream to the cloud supply chain is equipment. In the same way we trust our cloud providers to support best-of-class security / compliance you can believe they have built a resilient supply chain for their data centers. Additionally, they have capacity – something that could soon be in short supply in your own data center.
Do you need a cluster build out immediately but can't wait for the supply chain to pick up? Spool up a few VMs in the cloud immediately and it's off to the races. Questions to start mulling over when it comes to cloud…
Do we have a secure VPN to our public cloud?
What technologies do we need to survive if we needed to lean into cloud?
What technologies do we need to thrive in the cloud?
Do we have staff skills in cloud?
As technologists, it's our responsibility to research and present options to our business. My recommendation would be to review your business-critical systems with a focus on the resources you will require over the next few quarters and see where your company could have exposure. This exercise will be an excellent first step to make sure your organization can limit any negative impact of any potential shortages.
The cloud is a tool we should all leverage for business continuity. Supply chain disruptions has become another justification to have a diverse infrastructure to mitigate risk and give your business flexibility in challenging times. Now is the time to start developing plans to be able to survive (and then ideally thrive) in this new challenging global environment.
If you have any questions about the cloud and cloud services, please contact us. If you enjoy this blog be sure to link and share.
Important links of US Government Sources for details on COVID 19:
CDC : https://www.cdc.gov/coronavirus/2019-ncov/index.html
HHS: https://www.hhs.gov/