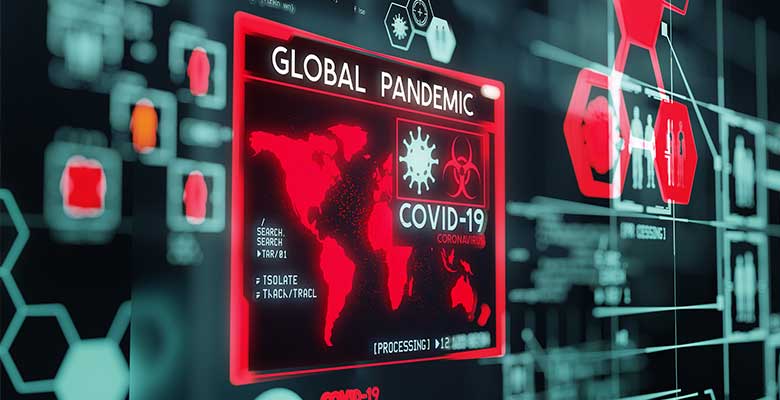 Mimecast held their 2020 Cyber Resilience Summit remotely this year covering a wide range of topics. You can read our previous blog "Mimecast Cyber Resilience Summit 2020 – Key Takeaways" for those highlights. In addition, Mimecast provided some alarming data on the pandemic threat reality that we are facing.
Mimecast collected 100 days of detection data from January 2020 to April 2020. The results below reveal a 36.9% INCREASE in threat detections, where the key focus of threat actors has become high volume Spam and Impersonation. Here's the breakdown:
100 Days of Detection Data – January to April 2020
Spam +26.3%
Impersonation +30.3%
Malware/AV +35.16%
Blocked URL +55.8%
Out of the 26.3% increase in Spam messages, approximately 16% were COVID-19 related. In addition, the abuse of domains has surged, a threat can be mitigated with Mimecast BEP (Brand Exploit Protection) which has blocked over 112,000 COVID-19 related domains during the four months Mimecast analyzed. See our previous blog to see where Brand Exploit Protection fits in with Mimecast's 3.0 Security Framework and how it, combined with DMARC, has given customers confidence that they are protecting their organizations' domains.
Threat actors are almost certainly going to continue to exploit every opportunity presented to achieve their goals. We urgently need to reiterate cyber-hygiene principles. Here are some recommendations to keep in mind as Pandemic threats are on the rise:
Update home WI-FI with a strong password

Update your personal contact information to assist with verifications

Never click on COVID-19 related attachments received outside your trusted perimeter

Double-check URL's and links – if suspicious, do not click.

Update usernames and passwords on trusted sites only!
It's clear that the Pandemic has complicated the threat landscape, increasing the challenges of staying one step ahead of malicious actors. As I mentioned in my last blog, Mimecast has several solutions to ensure cyber resilience. Daymark is a Mimecast Elite Partner. It's the highest-level partnership Mimecast resellers can achieve and means we have met stringent technical training, certifications and real-world deployment requirements to ensure the expertise that our clients need to mitigate the risks from cyberattacks.
If you're interested in learning more about how we can help you develop and execute on a cyber resilience plan, contact me. I'd love to talk to you about options and next steps.